Vandana Rag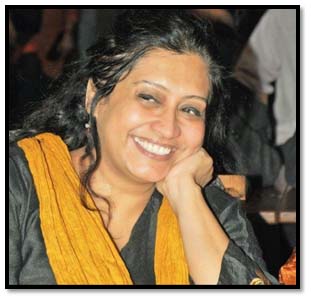 About:
She basically from Siwan district of Bihar. Their birth Indore in Madhya Pradesh. He received his schooling in many cities of India and M. A. (History) from the University of Delhi in 1990. Their stories are published in major journals of Hindi. Books released on Fiction entitled "UTOPIA" and a translation of EJ Hobsbawms classic "AGE OF CAPITAL" in Hindi entitled "POONJI KA YUG". The 'Age of Capital' by publishing the book, titled quick getting published. Bhopal City cultural Activites in English on many days working on a book. Currently lives in Pune.
Popular Books:
Age of Capital in hindi Poonji ka Yug
Khyalnama
Hizrat se Phele
Latest "Bashir ki Kahaniya"
She also known as our positive thinking, straight forwarding & positive attitude.