Mamta Chopra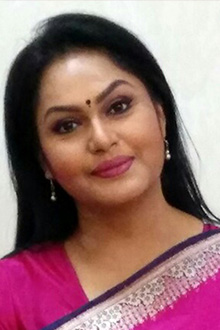 She has distinction of being a media personality with variety of skills which she has showcased at National level and vast experience in News, Current affairs, entertainment, education, sports, health and other fields, be it as a news anchor or stage coordinator or moderator or on Radio as RJ. She is a trained theatre actress and kathak dancer.
She is currently a senior news anchor with national broadcaster, DD news.
The only woman journalist who has done extensive special reporting in naxal affected dantewada, bijapur, sukma and bastar and produced special programs highlighting challenges for security forces, women and activists working towards changing health, education and infrastructure development in this confront zone in Chhattisgarh.
Only woman journalist who spent whole night on Delhi roads to find true picture of women security after Nirbhaya case.
First journalist to focus on and produce series of programs on problem of provision of free Legal Aid and how it can help so many people who need it.
She made in depth programs on ROLE OF CHARKHA and KHADI in freedom struggle highlighting why Gandhi ji made it tool of freedom movement.
She has done many case studies, interviews to highlight problems of women in various spheres of life.
She has interviewed and highlighted achievements of many women in program Tejasvini who made a difference to lives of others.
--She is a seasoned News Anchor who has anchored prime time shows, political discussions, election programs, special news shows. She has journalistic experience of 14 years. She has interviewed many Union ministers, Celebrities, experts…the list is long.
- WORKED WITH DD NATIONAL, DD INDIA, DD BHARTI, DD SPORTS
- RADIO JOCKEY ON AIR FM RAINBOW
- CORPORATES, MINISTRIES FOR STAGE SHOWS as moderator, coordinator. Have handled many international events of UN, WHO, ISRO, AIIMS, etc. and many International and National Summits.
- Professional voice over artist
Professional Skills :
News Anchoring
Interviewing Ministers, Celebrities
Discussions On Current Affairs Issues
Scriptwriting
Compiling, Editing Bulletins
Voice Overs – English, Hindi
Reporting On News Stories
Stage Anchoring
Acting. Done Many Stage Plays.
Handling Live Events – On Radio, Tv, Stage
Panel Discussions
Lectures To Mass Comm Students