Jyoti Anand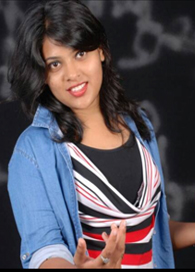 Jyoti Anand is a social worker who was born and brought in Delhi. She has completed her schooling from CBSE Board, Graduation B. A. Sociology (Hons.) from Jamia Millia Islamia and Post Graduation M. A. In Social Work from IGNOU, New Delhi. She is doing Diploma in Women's Empowerment and Development and certificates in Rural Development also.
OWNER of NGO "Anand Organisation for Social Development" New Delhi, (2014 to present) and worked as sub editor with public Asia, Betiya (Newspaper and magazine), (July 2015 to 2016), Crime Reporter with Tezz Khabar (Newspaper), (September 2014 to July2015), Project Coordinator with Sum Drishti Education Society (2014 to 2015), Researcher at 'Nai Roshani' project run by the Ministry of Minority Affairs, Government of India in Sikar Village, Rajasthan, Coordinator of 'Learn and Earn' project run by the Ministry of Minority Affairs, Government of India, 'Aajeevika Skills' project run by the Ministry of Rural Development, Government of India, ' Field Investigator 'projectdisaster in Uttrakhand with Delhi University, OFFICE ASSISTANT, Department of Engineering, Jamia Millia Islamia, (2011 to 2014), Summer Camp Coordinator with Shikhar NGO.(May- 2013), Counsellor for Graphic Designer with Saviour Media Academy (February 2014 to April 2014), Radio Anchor at JAMIA COMMUNITY RADIO 90.4 (from July 2012 To 2013), a Project Manager in association with the prominent Godrej Company Pvt. Ltd.
Best Achievement
"Uttar Pradesh Varanasi Chhatra Sansad " an awarded her as a "Youngest social worker" from all over India (2015)
Uttar Pradesh Hathras awarded her as a "Delhi social worker"(2015)
Gujarat Quality mark awarded her as a "Quality mark women" award(2016)
India care foundation awarded her as a "Good social worker " (2016)
JTN Media and AAJ ki Delhi awarded as her "social worker "(2016)
Music awarded as her "Beti hai anmol award 2017 at Delhi
Dr B.R. Ambedkar sports foundation awarded as her Dr B.R. Ambedkar National Award 2017 at Delhi.