Dr. Sara Tariq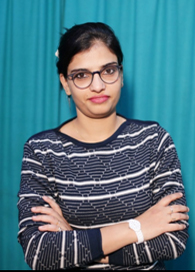 About:
Still in her thirties achievements of Dr. Sara Tariq can be the reason of envy for anyone. Hailing from an orthodox Muslim family from Muzaffarnagar it is always hard for a woman to come out of home, study and make a name for herself. Fighting against all the odds, she pursued her bachelors in physiotherapy. While treating patients during her college she discovered the suffering people are going through and from here mission of her life was clear.
Along with her college love interest and, now husband, Dr. Tariq Salim, she started working on Ankylosing Spondylitis. People who are forward bended or develop various postural defects are often excluded from the mainstream society. People mock at them and they feel unworthy of living. It often results in suicidal thoughts. Together they have developed the techniques to cure this ailment. People who had lost hope are now getting a new lease of life through her. Now many who had earlier attempted suicides are now leading a normal life. She has now treated thousands while still in her early thirties. It is her devotion towards the service of humankind through physiotherapy that people from across the country are visiting this small town of Muzaffarnagar for their treatment.
Dr. Sara is an example for other younger women to be emulated.