Binaiferr Kohli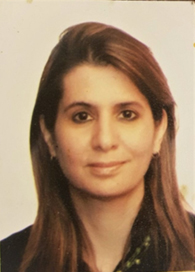 Binaiferr Kohli is a partner at EDIT II PRODUCTIONS. Besides having been one of the biggest model and Choreographer in the country. She written, produced & designed many award winning women centric serials like-Lajja & Jeet Jayenge on ZEE TV. A movie Wajood on Star TV written by Binaiferr & group.
Many more serials like; ZAARA on Sahara TV; FIR & Maahi Ve on SAB TV; TuKahe Agar on Zee TV; Neelanjana on 9X; One Daily on SAB TV -- SAHIB, BIWI AUR BOSS; One daily on LIFE OK – MAY I COME IN MADAM?
Although "Edit II" needs no introduction in the entertainment world, in 1998 our association with Sony Entertainment Television started with Family No. 1 with a neat, classy sitcom. It was the first programme from India to ever be nominated in the prestigious Asian Awards held in Singapore in December 1999 and to be commended there. It has also been nominated in various other awards like the Screen Awards, Aashirwaad Awards, etc. Besides that she has won awards for Wajood, YehHain Mere Apne, May I come In Madam, Bhabi ji Ghar Per Hai etc.
Her Current Shows on Air - One daily on & TV- "BHABHI JI GHAR PAR HAI" (won every award this year) and "JIJAJI CHHAT PAR HAI" on Sony Sab from 9th January 2018.
She has also started a Free Library for literacy encouragement and help at local Govt. Hospital- Bhabha Hospital.